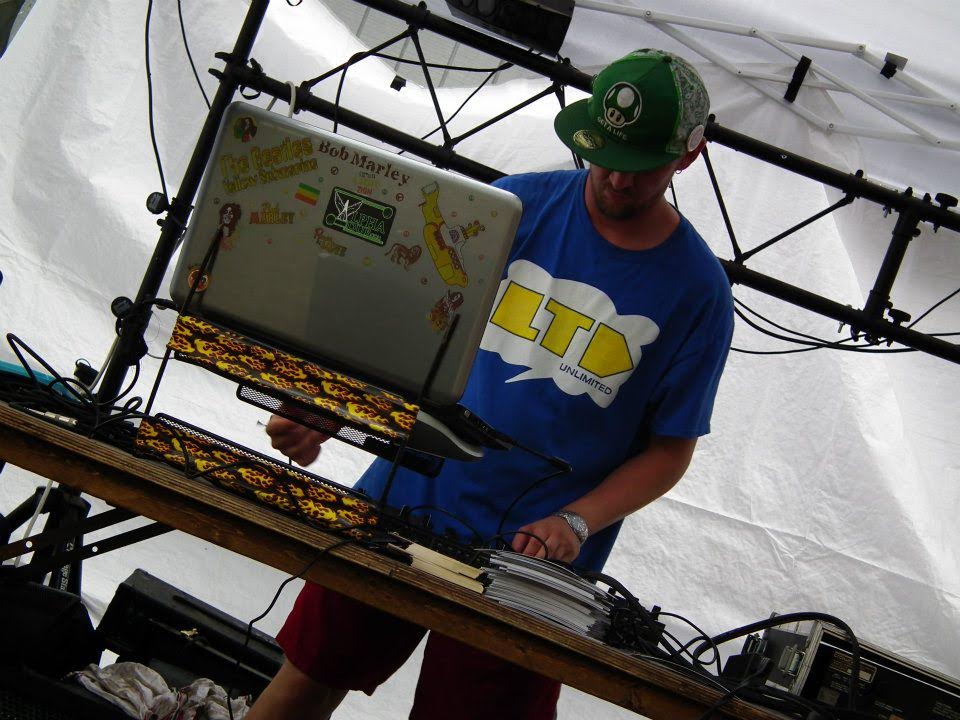 Intro:
After a two-year hiatus to improve facilities, production, recording, and innovation capabilities, Bleech has finally launched a return to entertainment, bigger and better than ever!  We have relocated and upgraded our facility to the Hope Artiste Village in Pawtucket, RI.  We have also undertaken the launch of our website as a part of this stage of the project.  Heady Krew Productions is still very much alive and thriving, with the inclusion of new artists, so make sure and follow our website/newsletter for the latest activity from our project.
Bleech:
Jamming out to electronic music since the days of the Municipal in downtown Hartford (1998), and after attending 15 years of dance school, Bleech got his start spinning records on the old school record players in his dance school, getting yelled at by his dance teacher for scratching records. Maintaining this love of music through several musical instrument proficiencies, Bleech brings a level of musical expertise to mixing seen only at the most professional levels.  With a college education in musical theory and electronic music production, it's no wonder his sets are complimented for tight transitions, original mix mashups, effects and compilations.
After attending CSB in 2004, and doing an internship at I-98.3 WILI and 1400am doing commercial production, radio and television production on Thursday and Friday nights, Bleech took over a weekly rock show at WECS 90.1 which was exposed on the Andrew W K show from MTV2 for exemplary talent and musical selection. Joining the ranks of hiphop producers creating beats for Conphlict and after several years working in club promotions and meet and greeting the who's who in the greater New England club scene, putting in many hours of dilligent work promoting and organizing shows, Bleech has finally come forth to show the world what the best of electronic music has to offer.
Recently seen at Preclipse 2012, Strictly Underground Tuesdays 2012, PorcFest (new hampshire) 2012, the Red Maple (baltimore)2012, Rugg Rd in Boston 2012, Stash's in New London 2012, Willimantic Third Thursday Street Festival 2013, Freedom of Expression Music Fest feat. Immortal Technique, Cosmic Alignment 2014, Woodstock 2013, New York Arts Cypher, Staten Island 2013, Wizfest 2015, and Farmblast 2015. DJ Bleech has maintained a strong presence in the New England and East Coast Rave scene. Let that bass cannon kick it!